WHAT PROBLEM DOES BLOCKCHAIN SOLVE FOR COMPANIES USING DRONES?
30 June 2020
WHO WOULD WANT HIGH-RESOLUTION IMAGES OR VIDEOS OF THEIR STRATEGIC ASSETS, CONSTRUCTION SITES OR PRODUCTION PLANTS IN THE WRONG HANDS?
The successful implementation of this new technology on ALEEGO platform makes it now safe to transfer, process and store sensitive data collected by drones. The drone inspection company is the first to cryptographically secure its customer data from end-to-end using peer-to-peer DLT (distributed ledger technology).
Developed in collaboration with ESA (European Space Agency) Space Solutions, this solution improves data security at each phase of the mission. The information collected, the post-processed form, and the flight information are all encrypted, and stored in a decentralized ledger which cannot be altered.
To put this into context, if a drone survey is used by an asset manufacturer to accurately conduct monthly onsite inventories, this sensitive information will not end-up in the hands of a competitor. And in case of discrepancy, the accounting department will have access to consistent, immutable, and indisputable information. If we extrapolate this case to nuclear power plant, one can easily understand why this technology is crucial.
Why did you come up with this solution?
At ALEEGO we intend not just to find solutions, but we are also focusing on problem identification and prevention. Most products fail because companies spend their resources trying to develop and sell what nobody needs. We are working hard to build what our customers can't refuse. Our customers were asking us for an easy-to-use and secure solution, so we simply responded to their needs.


ALEEGO?
The fast-growing Czech-based start-up is already a key regional player. With activities all around Central and Eastern Europe, ALEEGO is now entering the French market.
Since 2016, the company provides turnkey drone services such as Infrared thermography, Building Information Modeling (BIM), Organic crop spraying or Aerial Asset Management.
To learn more about ALEEGO, visit us – www.aleego.com or send us a mail – info(at)aleego.com.
Contact details: www.aleego.com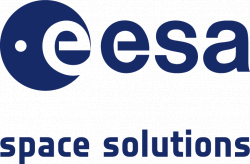 The European Space Agency (ESA) is Europe's gateway to space. Its mission is to shape the development of Europe's space capability and ensure that investment in space continues to deliver benefits to the citizens of Europe and the world. ESA is an international organisation with 22 Member States. By coordinating the financial and intellectual resources of its members, it can undertake programmes and activities far beyond the scope of any single European country.

ESA Space Solutions aims at reaching commercial exploitation of space assets, data and capabilities addressing incubation, proving technical feasibility and business development. This includes the development of operational services for a wide range of users through the combination of different systems, and support in creating viable companies as well as to existing companies.